Our next stop, Boothbay, a quaint little harbor town down the coast from Bar Harbor.  It was recommended to us by a fellow camper somewhere along the way and the campground was very nice.  We had a lot of rain but we did get out a little.
We arrived at the campground and Cleo and I did our usual thing of walking around (poop break for her) and taking a few pics while Chris checked us in.
Then we set up "home" for the week.
We spent a week here. It was very quiet and peaceful. There was an Old Town with a running steam train near the park and we could hear the whistle whenever it would take off on a tour. (Of course we had to go there before we left.)
But first we took a drive into the town to check it out.  We were rewarded by a beautiful rainbow and a drone flying around.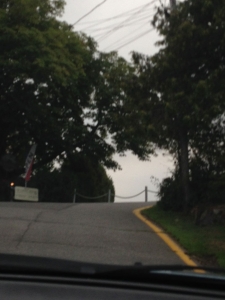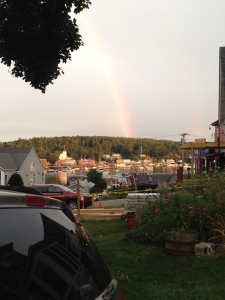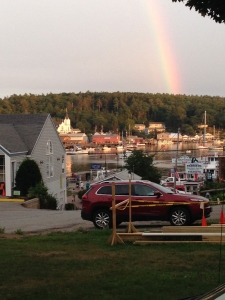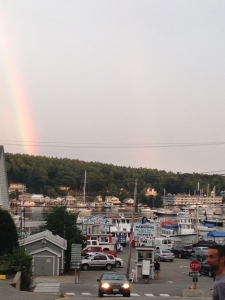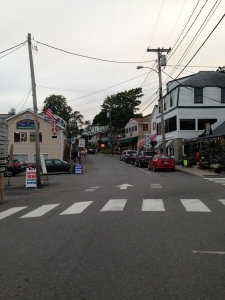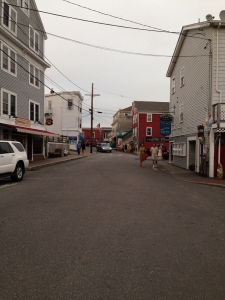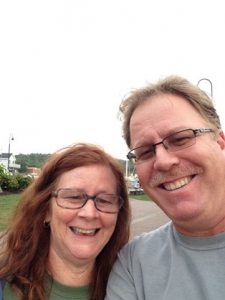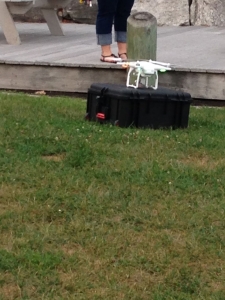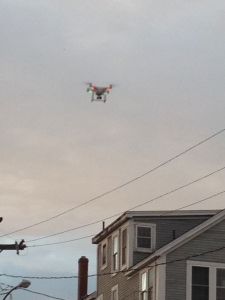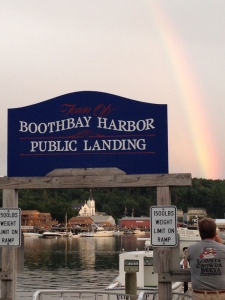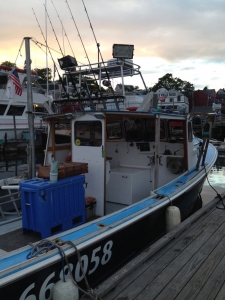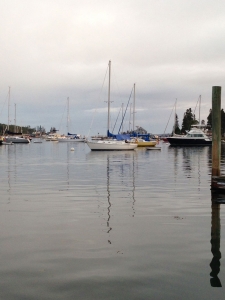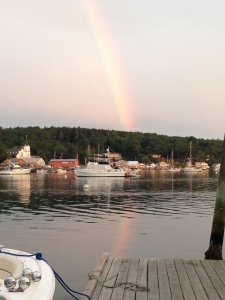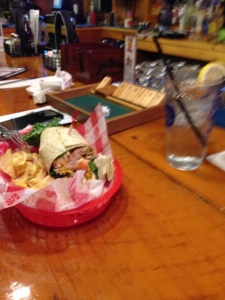 another lobster roll for Chris! 🙂
We had a day or so of rain so I did laundry and walked around while Chris worked.
Finally the sun came out so we took advantage of the free canoes at the RV park and went for a paddle.  It was very nice!
The next day we made the mandatory trip to the Old Town and Train!  It was actually pretty cool.  They had replicas of old buildings and an automobile museum.
Later that day (our last full day here) we drove back into the town and walked the foot bridge that goes from one side of the harbor to the other.  Then we stopped at the local brewery for a bite and a brew!
Next day it was off to our last stop in Maine, Popham Beach.