Our next (and final) stop in Maine was a week at Ocean View Campground. It was right on the beach, so nice! Walk out our door (no shoes needed), go past one other camper and your at the entrance to the beach! We loved it!
It was a beautiful drive in through all the little villages, curving roads and hills of Coastal Maine.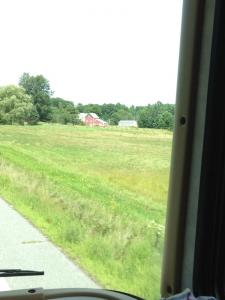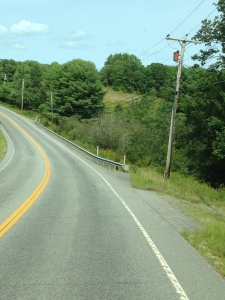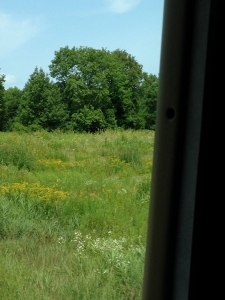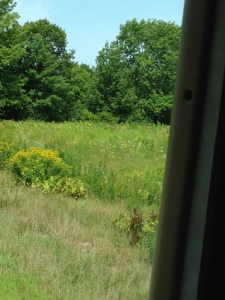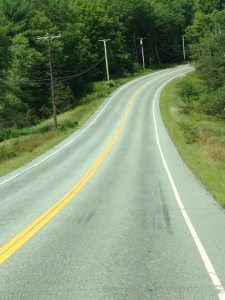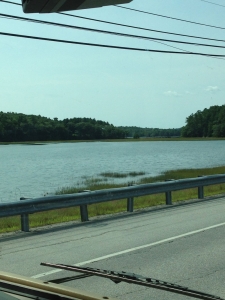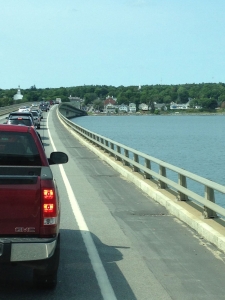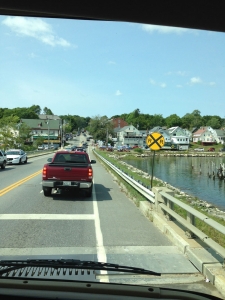 On the way out we passed this little lobster place that everyone recommended but we never made it to. If the line was always that long I'm kinda glad…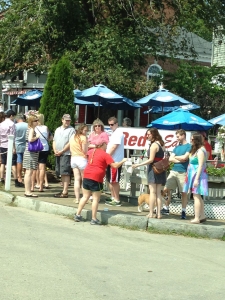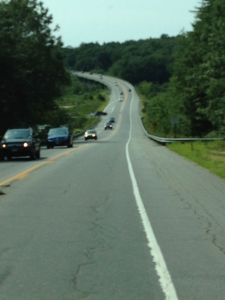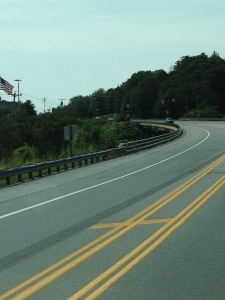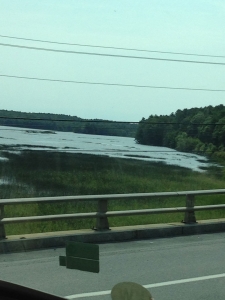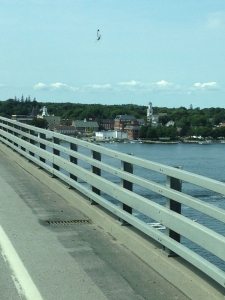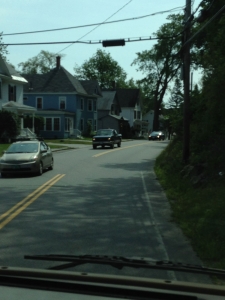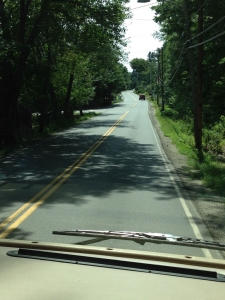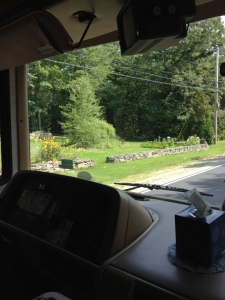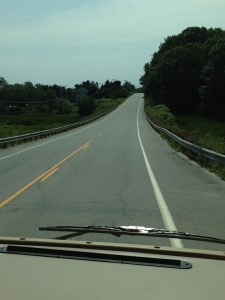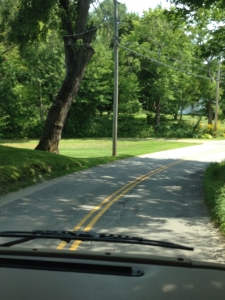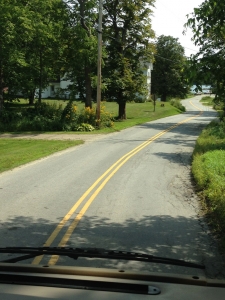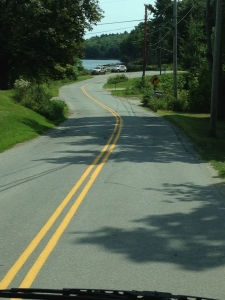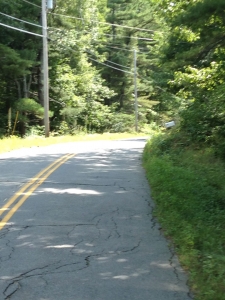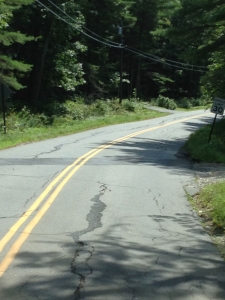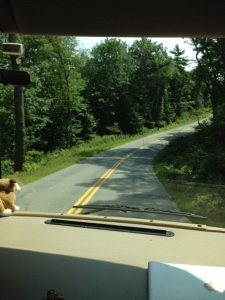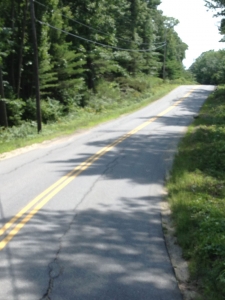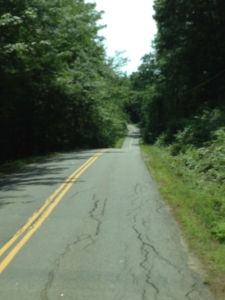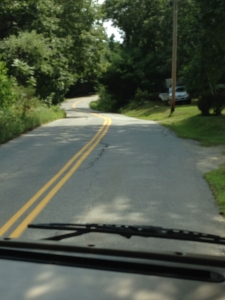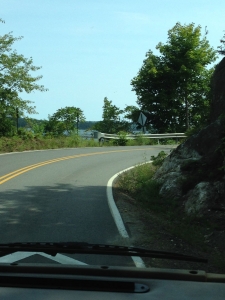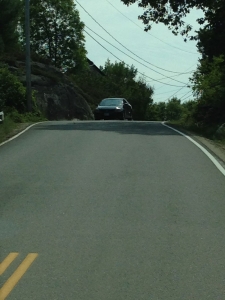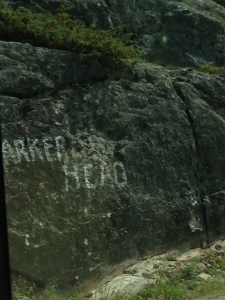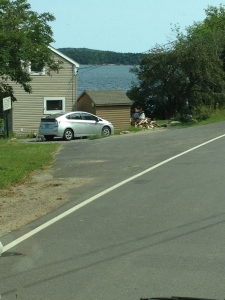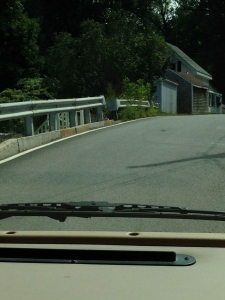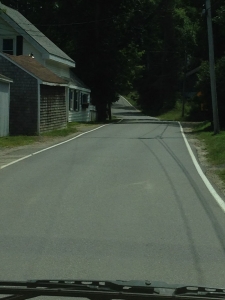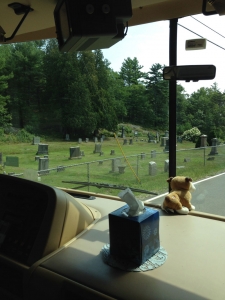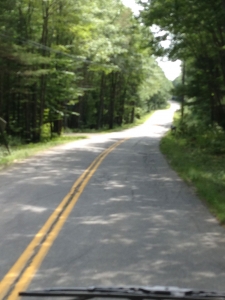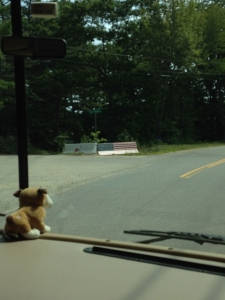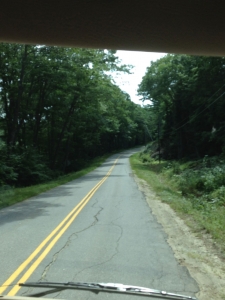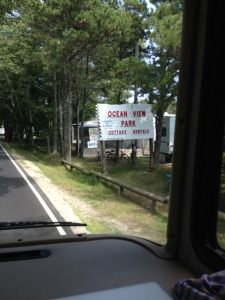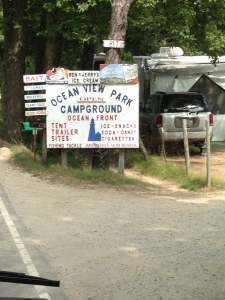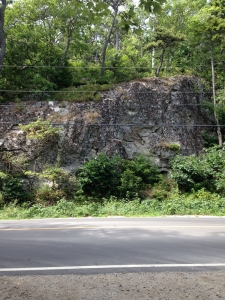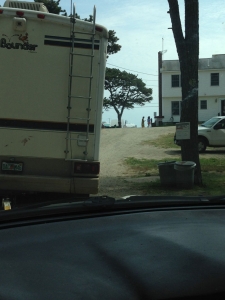 Home, Sweet Home for a week.
We immediately explored the beach (which allowed dogs!). Cleo loved the "Salt Life".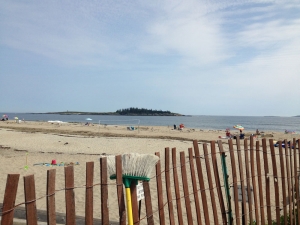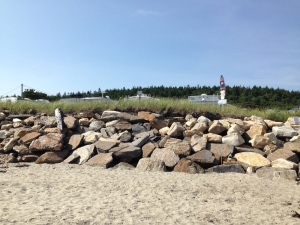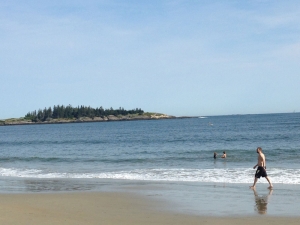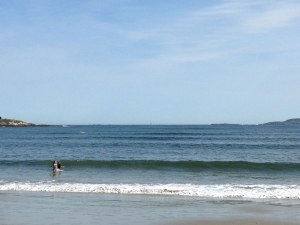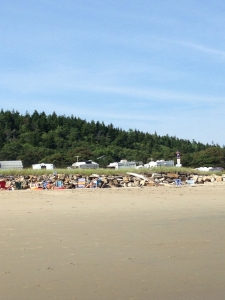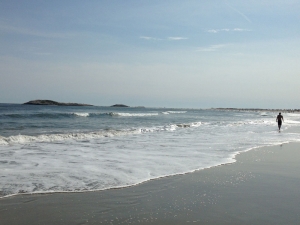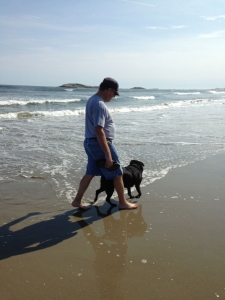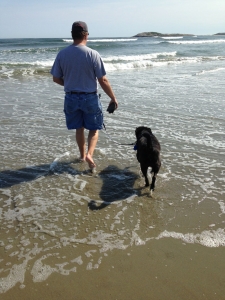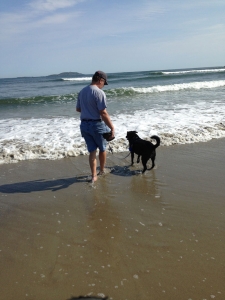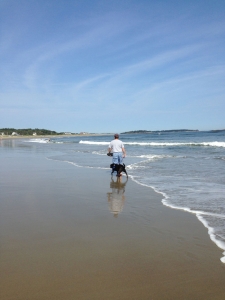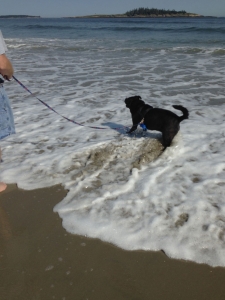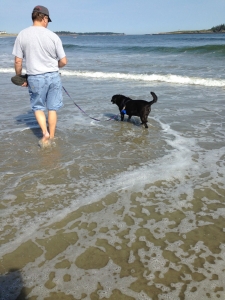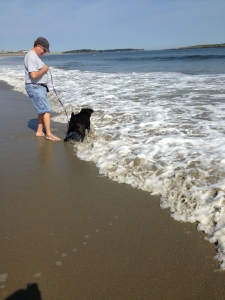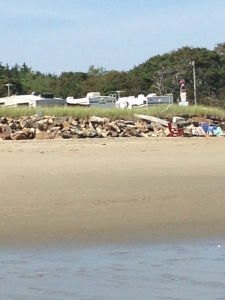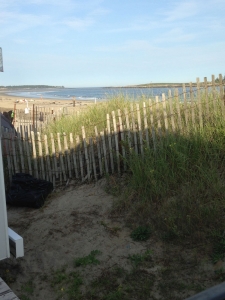 We are the middle RV here and this was the view from our bedroom window. I could watch the sunrise from bed! (and I did too).
After a long walk we came back later with chairs and drinks to watch the moonrise. It was a little cloudy but still pretty.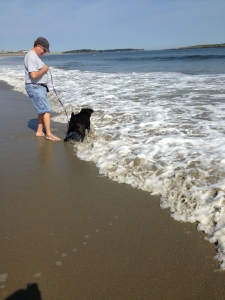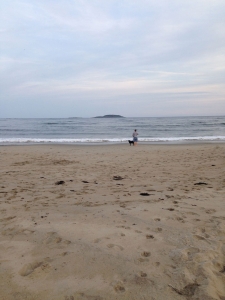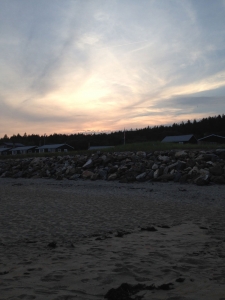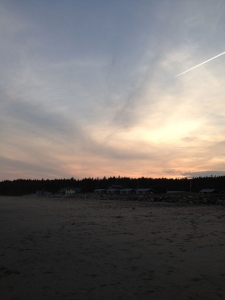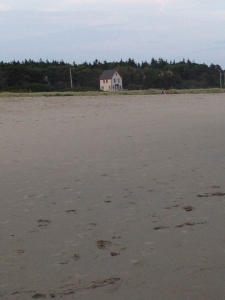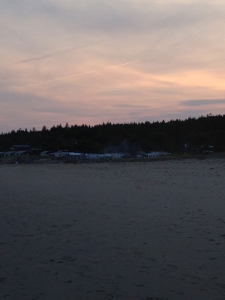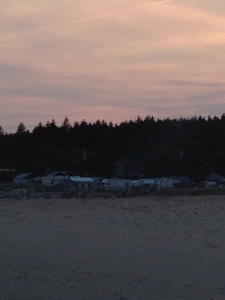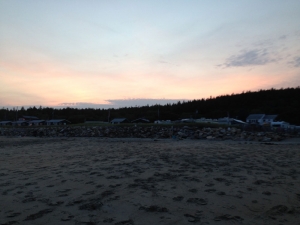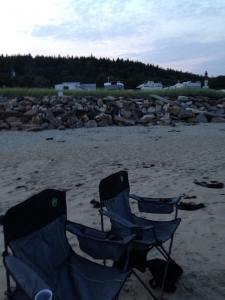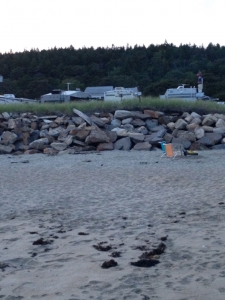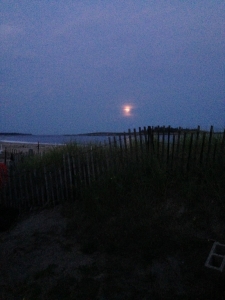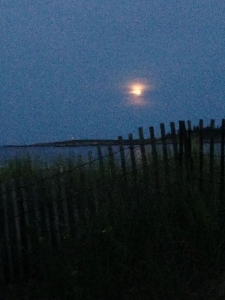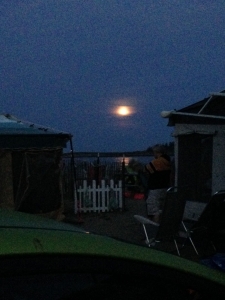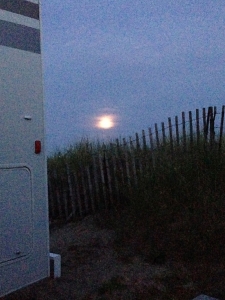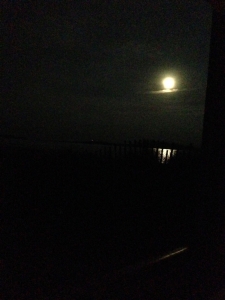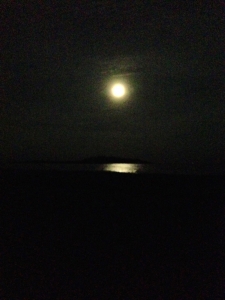 The next day I took a long walk on the beach by myself. It was really interesting. The beaches in Maine are very different from the beaches in Florida! Lots of rocks and driftwood.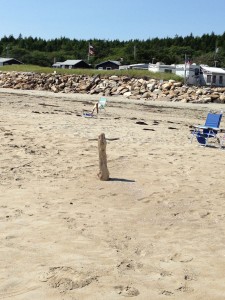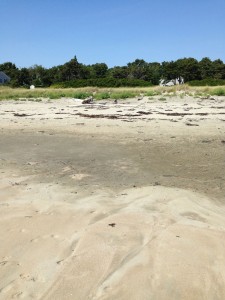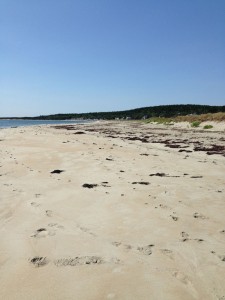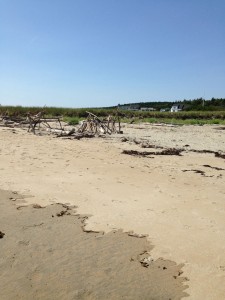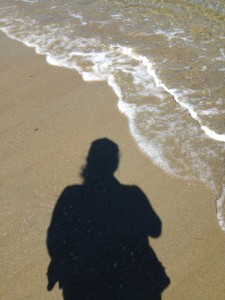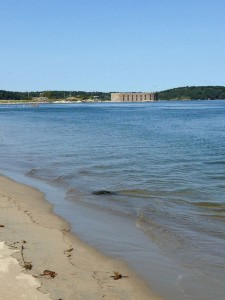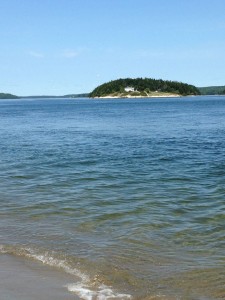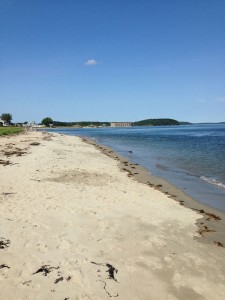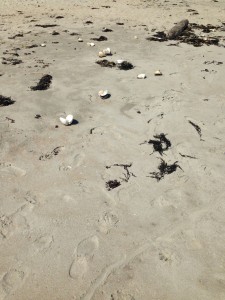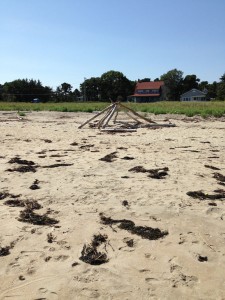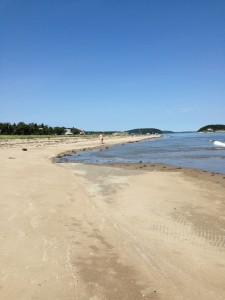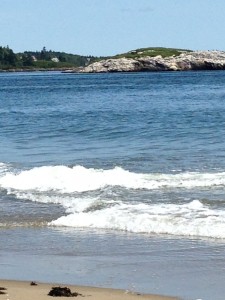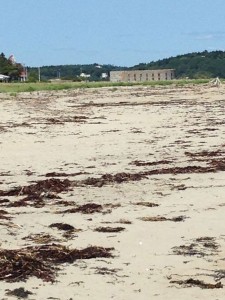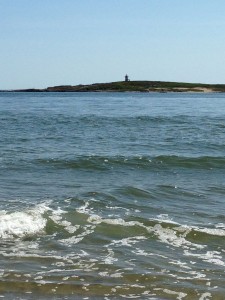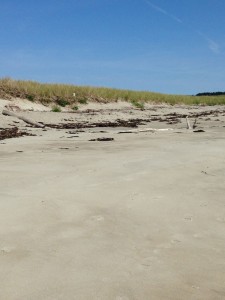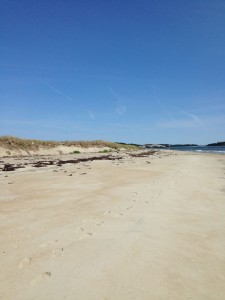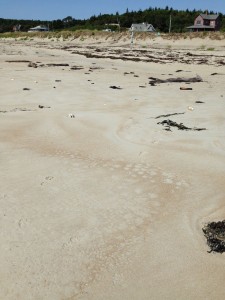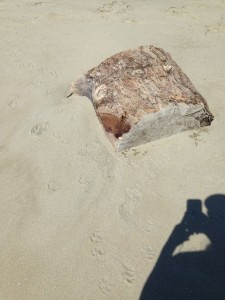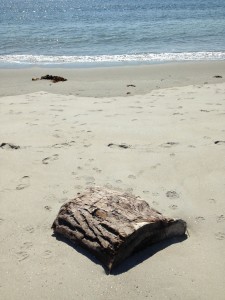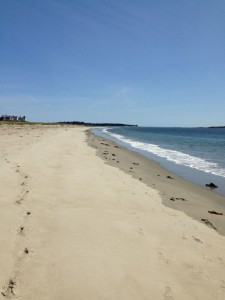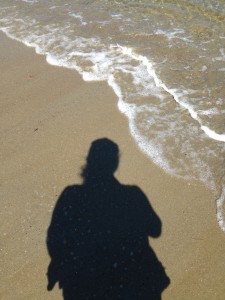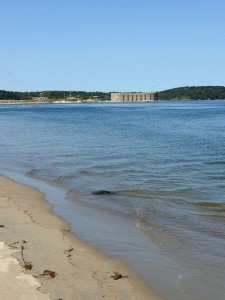 Fort Popham which we visited another day.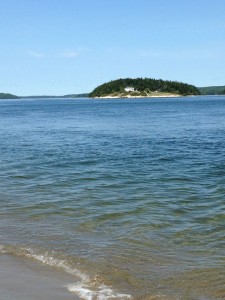 When the tide went out we walked over to this island.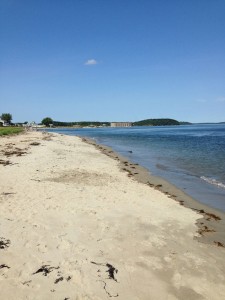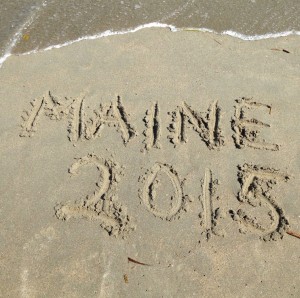 Fort Popham… they say you can see seals around it but we couldn't find them…