We stayed in Maine for a month in 3 different camp sites.  I am going to try to do this in 3 parts.  We will see…  We did the most stuff in the first Campground, Hadley's Point.  Very close to Bar Harbor and Acadia National Park.
The ride in was beautiful and we had a nice sunny day!  I have to admit, I didn't know much about Maine or really had any desire to go there but it is beautiful (at least in the summer, lol).
The mountains of Acadia National Park on Mt. Desert Island.
Cleo was so glad to be "home" that she had to post about it, lol…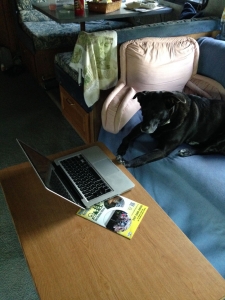 We had a lovely sunset the first night..
There was a little beach by the park that was popular for lobstering and clamming.
And we drove to our first lobster pound (for those who don't know it is an eat in/take out kind of place with usually picnic tables outside).  The wait was long and no alcohol served.  But they very kindly told us there was a liquor store down the street and we would have time to go there and bring it back!  So we did!  The lobster was very good but I was already getting over it…
On Tuesday we went for our first drive into Bar Harbor. We were told there is NO parking and that using the free shuttle bus is the best way to get around. We had no idea what to expect and rather than getting stuck down there or riding around on the bus to all the different campgrounds we decided to brave it and drive. No plans on parking or anything, just a little ride to check it out.
Well, it is so beautiful and on a Tuesday morning there is plenty of parking but we didn't have time to stop. It would have to wait until we have more time to walk around (and shop). It was a beautiful morning. but did rain later.
We drove all the way around the island which has a lot on it! Bar Harbor, Acadia National Park and Cadillac Mountain just to name a few. When we got into the mountains it was overcast and you couldn't see the tops of the mountains and when we got to the water it was clear and sunny again.
This is Bar Island.  We walked over there one day during low tide!  So cool!
Driving out of Bar Harbor into the mountains.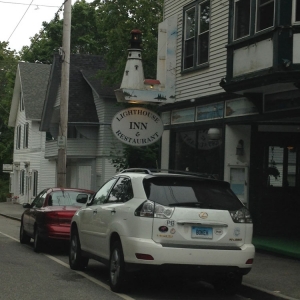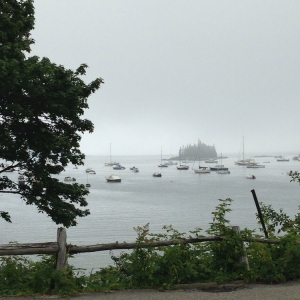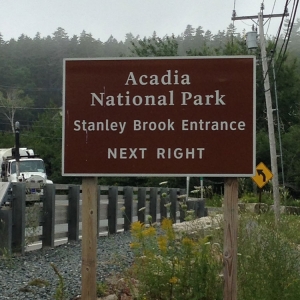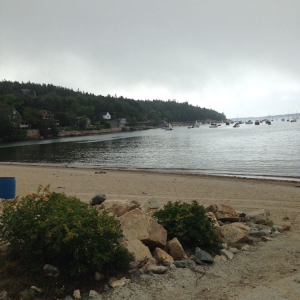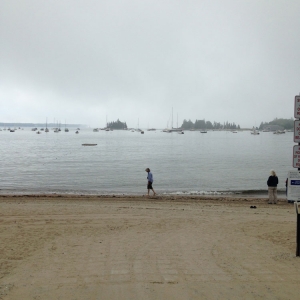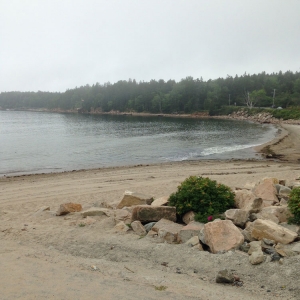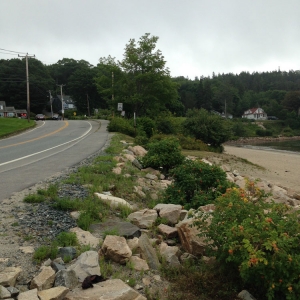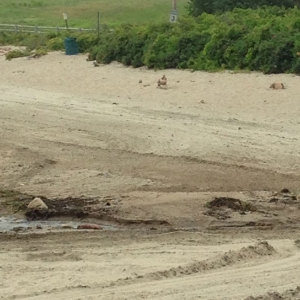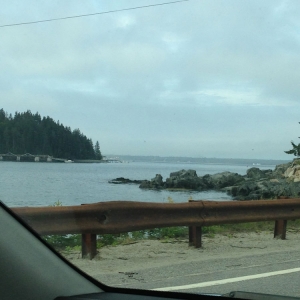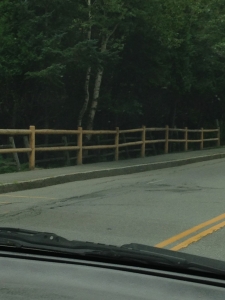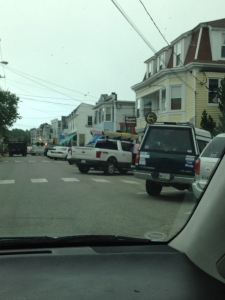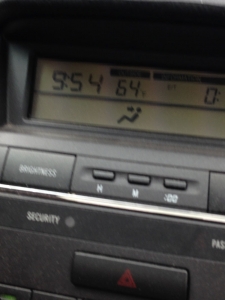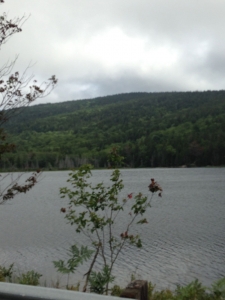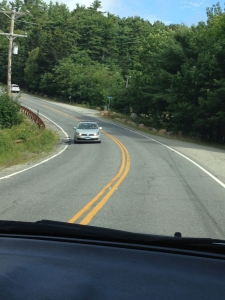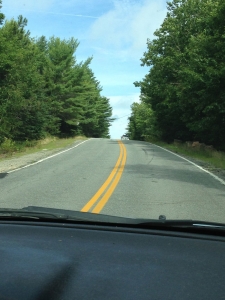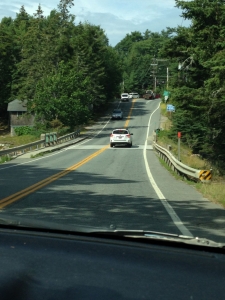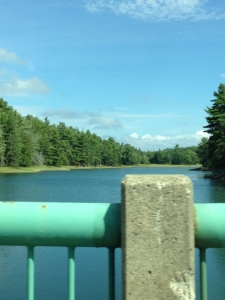 Back down in the warmth and sun!
After that ride we had to make plans to go hiking!  There were many places to go but we only had one day so I picked Jordan Pond.  It is considered a moderate trail.  I discovered I like climbing on rocks.
Jordan Pond Shore Trail Follows water's edge with rocky sections – 3.3 mile loop/5.3 km loop.
This is the Jordon Pond House restaurant from a walkway above.  We did not eat there.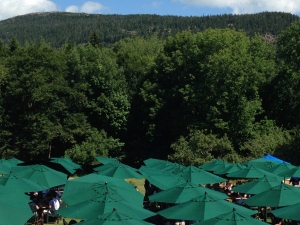 Afterwards we decided to reward ourselves with one more lobster dinner.  (I will be glad to get back to Florida lobster lol).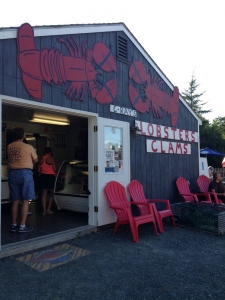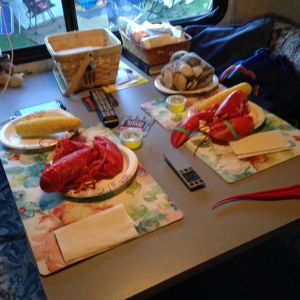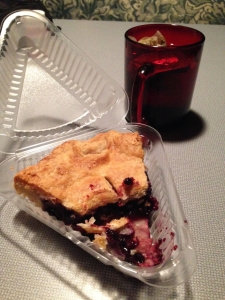 Delicious Wild Maine Blueberry Pie! yum!
Well, I guess I will post this now.  Pretty long already.
Part 2 – Bar Harbor, Lighthouse Climb and Cadillac Mountain Sunrise coming soon…