After our trip to the vineyard we had a few quiet days of work, walking and waiting for our anniversary trip up to Skyline Drive!
Chris driving the 6-wheeler (the "yellow bomb") to get gas up the hill…
One of the interesting things we saw while we were there (and there were quite a few) was a baptism in the creek of 2 tween age kids.  The son of the owner of the campground is a pastor and he performed it.
Just some pics of my wanderings around camp when I was working.  The water looked soooo inviting but it was way too cold.  Couldn't resist putting my feet in a couple times though. 🙂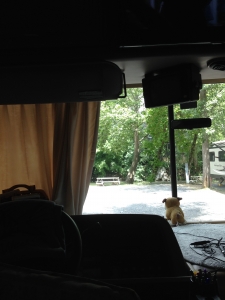 This was the view from our front window most of the time (on weekends it would fill up and block the view but it was usually only a couple days) then we would have our view again.
We saw lots of fireflies at Creekside but they were hard to capture with an iPhone…
On June 16th we celebrated our 30th Wedding Anniversary!  We drove up the mountains to Skyline Drive!  It was a beautiful day and a beautiful ride.  We had lunch at a lodge and got motivated to come back and go for a hike to one of the waterfalls.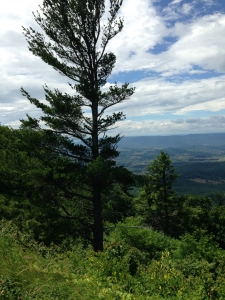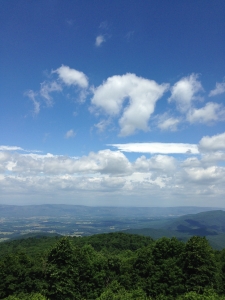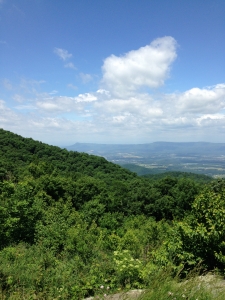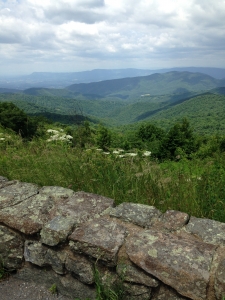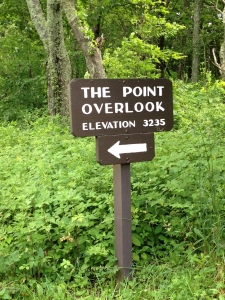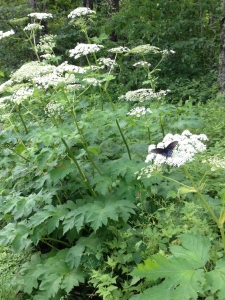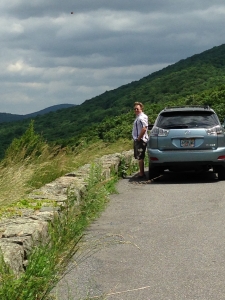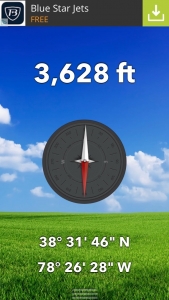 Our highest point on the ride…
Me trying to get a profile picture for facebook!
Our lunch was delightful!
We continued our drive for a little bit after lunch.
We saw a deer!
That was around the time we decided to turn around and head back the way we came because we wanted to check out where we were going to come back to hike and we were reluctant to get back on the "real" highway.
Got a little stormy looking here for awhile but it never rained on us and we enjoyed watching the shadow of the storm cloud go over the mountains.
"Mary's Rock Tunnel"  lol 🙂
Happy 30th Anniversary to US!!!!!