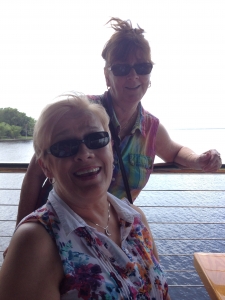 We are now 12 days into our first trip and we are loving it!
Seeing lots of friends and relatives (and sunsets!)
First stop Naples…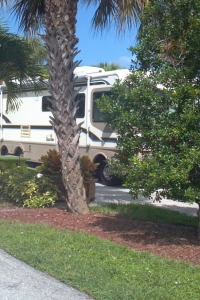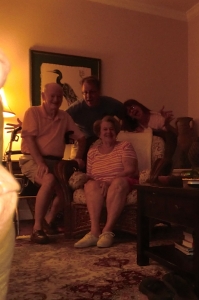 visited with my aunt and uncle – had a great time!
beautiful rv park, beautiful pool
Next Ft. Myers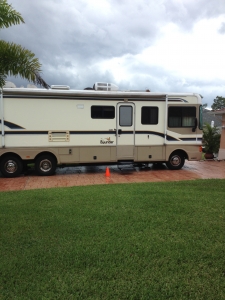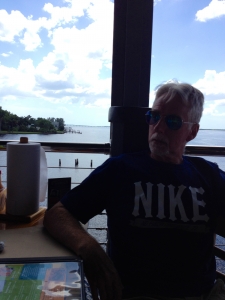 while in Fort Myers we stayed in our friends driveway, this had it's pros and cons (mostly cons)
it was nice to be right there and spend a lot of time with them
but their driveway is on an incline and we could not get level.
i was nervous sleeping at night fearing we would roll down the driveway…
also we lost our fridge use and all the food that was in it
all in all though had a great time there too!
Our next destination was Myakka River State Park.
on the way there we met up with friends of my mom's (and ours too) and had lunch.
very nice!
Myakka River State Park was beautiful.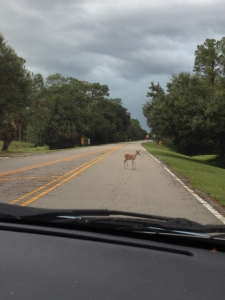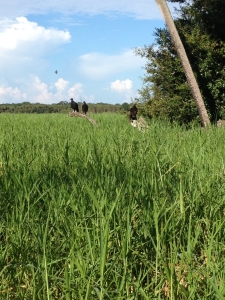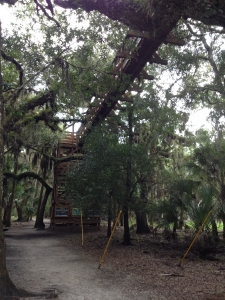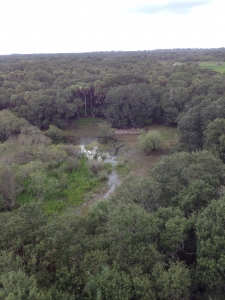 No TV and spotty internet but maybe that forced us to get out there a little.
we saw deer
we went on an airboat tour which was very interesting and just the right length of time
while we were waiting for the boat to take off we took a short walk to old dam and popular fishing spot. saw lots of birds and alligators!
later that day we went to a suspended bridge and tower in the park that you can see for miles from the top of (my legs were killing me the next day – not used to all those steps!)
and the last day we went for a bike ride
While we were there we took a side trip to Sarasota (Chris used to live there when he was a kid).  Had dinner and watched a beautiful sunset!
This is our ride over the Skyway Bridge on our way to Tampa…
Palm Harbor/Tampa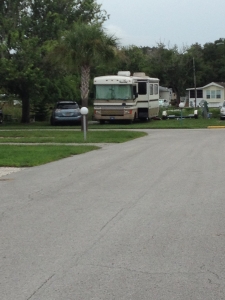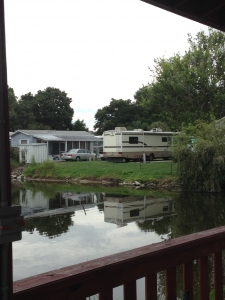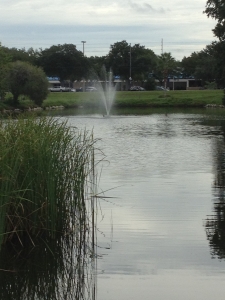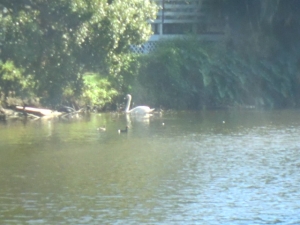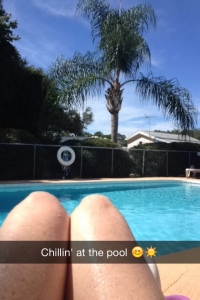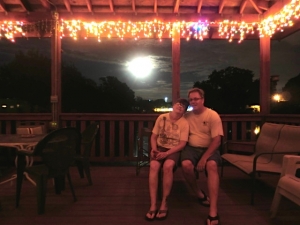 Hooked up with old friends again here!
first it was Chris' old coworker and his wife
then on a spur of the moment thing we got together with one of our daughters' long time friends and her fiancé
it was fun catching up with both!
As I write this we are in Cedar Key (directly west of Gainesville on the coast) and are loving it! went into town last night (so quaint) – there was a band playing in one of the bars and as we walked around and watched the sunset you could hear them.
this morning we had a delicious breakfast in the cafe in the park. they were telling us about Pirates Weekend which just happens to be going on this weekend. should be interesting…
Chris got in touch with someone on RVillage that works in a bar right up the street tonight so we are going to ride our bikes over there for a bit.
Well you'll have to forgive me here… first i haven't written anything since Cedar Key (way behind) and second, i will have a hard time selecting photos from here!  There are sooooooo many good ones!  We had a great time here!
I am going to publish this now otherwise we will be starting our next trip before I get this done!  Part 2 to follow…….