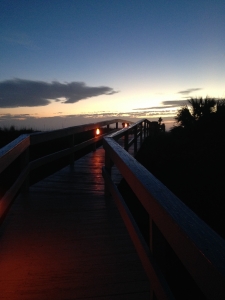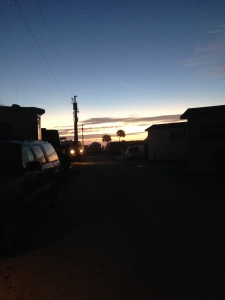 So, finally during the last week one day it was warm enough and clear enough to see the sunrise.  It was beautiful and it was the only one we managed to see while we were in St. Augustine…
Next was the wedding!  The reason we started our adventure here.  My niece Courtney (oldest grandchild and my brother's oldest and only daughter) had a lovely ceremony in the "Oldest House Garden" – it threatened rain but only sprinkled a tiny bit!  The reception was in "The Treasury on the Plaza" – very nice!  A grand time was had be all!  The Bride was beautiful!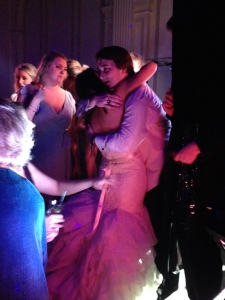 The Bride and her brother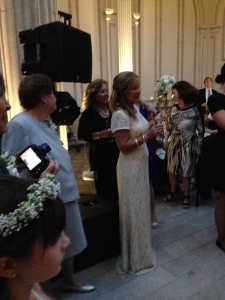 Grandmom and Mom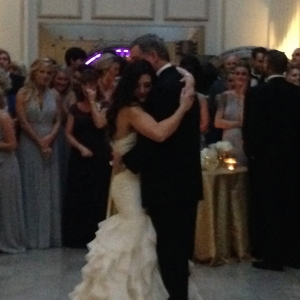 Father/Daughter dance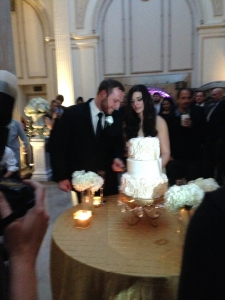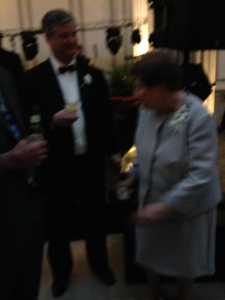 Grandmother and Father of the Bride

Our last day we went for one more walk on the beach but it was sooooo foggy you couldn't see a thing.  Every day that we did walk on the beach I tried to pick up 2 or 3 seashells and put them on the rail of our porch.  We really didn't get much chance to enjoy the porch because of the cold and windy weather.  If you remember, at the beginning of this blog I mentioned that we did not get the porch that we were promised so we called the office and they moved us.  It figures right?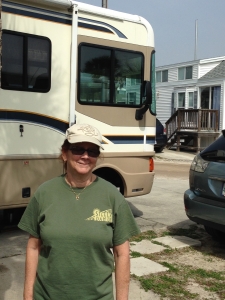 So it is March 3rd and we are about to pull out of St. Augustine!  We had a lot of good times here (and some challenges) and we will miss it some but it is time to move on.
Next, Tallahassee (1/2 way point to Pensacola) then Pensacola Beach.  Keep you posted!