We arrived at Creekside on Friday, May 1 to start my job as campground host.
We got assigned to a site and invited back to the office after we settled in.  When we went back up to the office we found out that I would not be starting until Monday so to just enjoy the weekend.  OK!!!
A beautiful full moon welcomed us to our new home!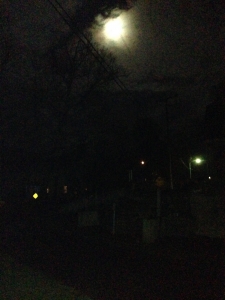 The next two days we spent exploring.  I was kind of expecting to be able to see mountains from our site but that is not the case.  We are down between to hills next to a creek (hence the name).  But when you walk up either road that goes out of here you can see lots of mountains!  I also got to see a lot of spring flowers and new leaves on the trees (my favorite time of the year!).
Also, much to my delight a mama duck had made her nest right in front of our RV.  Counting the days until they hatch!
Another full moon on our 2nd night!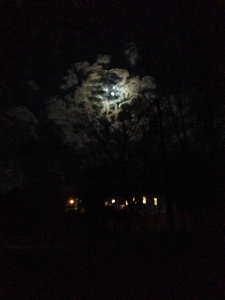 These next pictures are from our first walk up the hill we came in on.  Soooo beautiful!
And one more full moon on the third night! 🙂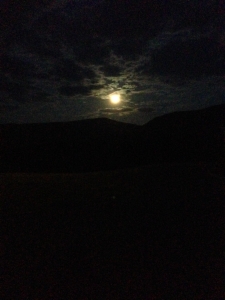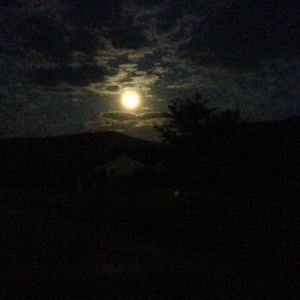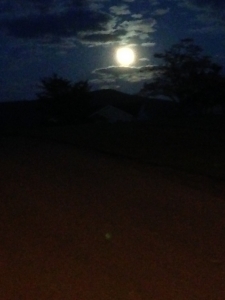 maybe they weren't all full moons but they sure look like it 🙂
And so we settled into our new home!