On May 4th I started my new job as Camp Host.  Every morning the older siblings of the family that owns the campground meet for coffee and donuts around the campfire.  It is so cool!  And the first couple of weeks that we were here they needed that fire for warmth!  Not so much now…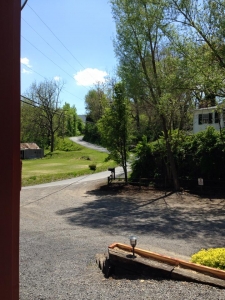 front and back views from office 🙂
And driving the "yellow bomb" (until it died…)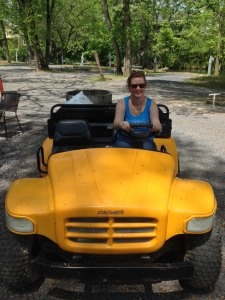 The first week of work was crazy!  There is another couple workamping here.  They arrived about a week before us and the husband unfortunately fell on the steps going up to the office.  He re-injured his back where he had had surgery and his wife had to take him to the VA.  I had to work my first week all by myself and it was pretty busy and I didn't know anything!  But I made it through and learned a lot!  And he was ok, we finally met our last week there.  They were both great!
On my third day of work I spent the entire day in the office with the grandson who is running the place.  They have 2 computer systems and are trying to merge them so we spent most of the day transferring reservations into the new system.  This day I also realized my busiest time would be in the late afternoon and evening because that's when people are tired of driving and looking for somewhere with a spot for the night.  We get one or two of those almost every night.
Fortunately there is another girl that comes in on the weekend or not sure what I would have done.  This way we got to go visiting!  First on Saturday we drove into Reston, VA to see my cousin who was having a Cinco de Mayo party for his birthday!  We had a great time, but I didn't get a singe picture…
The next day was Mother's Day and we decided to surprise my Mom by driving over to see her.  It was about a 2 1/2 hour drive and she was very surprised!  The drive as usual was beautiful but Cleo didn't appreciate it…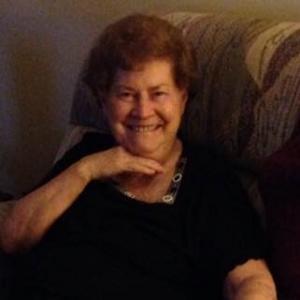 made a new facebook profile pic for mom
and her and Cleo got comfy…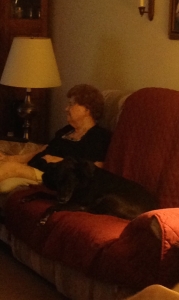 We ended up staying the night and leaving early the next morning…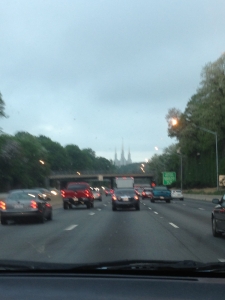 Mormom Tabernacle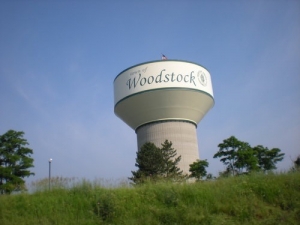 The "Other" Woodstock

The mama duck and her eggs are doing nicely… I'm estimating around May 25th or so.
Our next big adventure was the first drive to the grocery store.  It's very limited here… either Food Lion or Walmart.  Not really fond of either, oh well… Chris took us on a little drive in the mountains on the way there.  Can't beat that!
On my second week of work we had a Square Dancing club come in.  On the last night they got all dressed up in their square dancing duds and invited us to watch.  It was really fun!  They were missing one person and when they did this one dance they had to work around it (a ghost dancer).  It was pretty funny to watch.  I didn't feel comfortable taking pictures of them in the pavillion but I did get one shot from outside.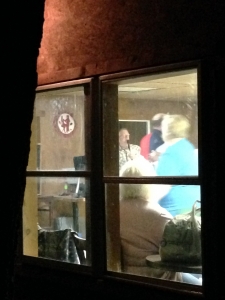 That Sunday night we went into Woodstock for my birthday dinner!  It was very yummy!
The next, day for my birthday, we went to Luray Caverns!  Our second caverns.  Very enjoyable but I think we are over caverns for a while lol.
Had a quick snack in their snack bar with a view!
On the drive back we saw this beautiful villa.
Next day back at work I was surprised by a birthday card/thank you card from the campground owners!  For working so hard that first week I guess.  It made me feel really good!
I also met a work neighbor – a little bunny.  I just love the nature around this place.
Going to post now….  more soon! 🙂